New Website Platform Active Now!
You are here
Back to top
Wendel and the Robots (Paperback)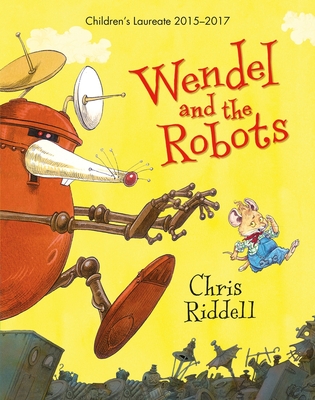 $9.99

Usually Ships in 1-5 Days
Description
---
Wendel is a very clever mouse—but not a very tidy one. If his inventions go wrong, Wendel just throws them away and starts again. So when Clunk, his robot assistant, fills the sock drawer with cups and saucers and makes tea in a boot, Wendel throws him on the scrapheap and makes himself a new assistant: the Wendelbot. But he gets more than he bargained for, and soon Wendel finds himself on the scrapheap. Can he win back his workshop from the mighty Wendelbot? Let the robot battle commence! Wendel and the Robots is a wonderfully funny, action-packed story full of surprises and extraordinary inventions, and with a subtle environmental message.
About the Author
---
Chris Riddell was the 2015-2017 UK Children's Laureate. He is the author of the Ottoline series, the Goth Girl series, The Emperor of Absurdia, and, with Paul Stewart, the Muddle Earth books, the Scavenger series, and the Blobheads series. He recently partnered with Neil Gaiman on Art Matters.