New Website Platform Active Now!
You are here
Back to top
From the Grave (Monster or Die) (Paperback)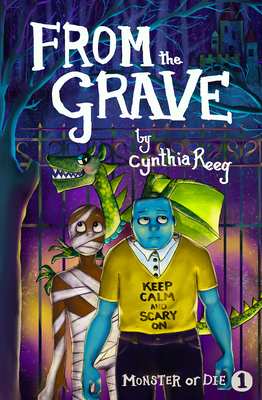 Description
---
Monster is as monster does, but Frankenstein Frightface Gordon is totally the wrong shade of ghastly green--pale, baby blue, in fact--and he's more concerned with keeping his pants neat and tidy than scaring the pants off his victims. But when a new law is passed to rid Uggarland of misfits such as Frank, he must decide if he will become the monster his parents can be proud of or be the monster he can be proud of. Trusting the monsterliest monster he knows, Frank looks to the grave and his dead grandmother to make his choice, entering into an adventure that will either seal his doom or prove he is truly monster enough.
About the Author
---
Cynthia Reeg is an intrepid librarian who has ventured from behind the book stacks to contend with quirky characters and delightful dilemmas in her very own picture books and middle grade novels. While she has had her share of worldly adventures, she's mainly a Midwestern girl. She lives in St. Louis, Missouri.